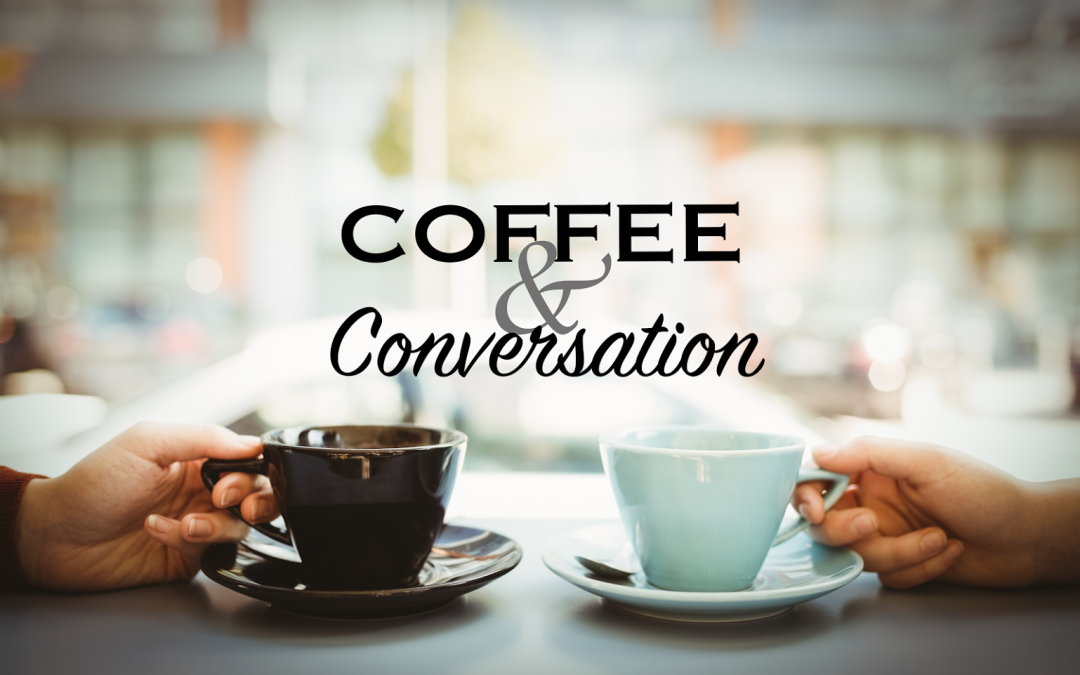 Last Sunday we continued with the questions about Chapter 5 in Max Lucado's book Anxious for Nothing: Finding Calm in a Chaotic World. In Questions 4 and 5, Max points out that anxiety is amplified when we feel we are facing difficult situations alone. He asks us to think of times and situations in which we have felt truly alone.
A number of members shared such experiences, and what they had done to overcome the feelings of loneliness. Max advocates viewing the Lord as "a faithful friend who greets us in the early morning for a long walk or a conversation over coffee…,"a statement that, coincidentally, reflects the name of our class! To hear details of such confidential experiences you had to have been in class. Our by-line is "What happens in C&C stays in C&C."
With regard to the Lord as a faithful friend, Max had us read Verse 14 of Psalm 25, "The Lord confides in those who fear him; he makes his covenant known to them." One class member pointed out that the Bibles we use in our classroom have the footnote that "fear" in that verse might better have been translated as "[those who use him as their] secret counsel."
The frequent reference to "Lord" in these questions prompted another class member to ask,"When you hear the word 'Lord,' do you think of God or of Jesus?" Responses were divided, with about 2/3 of the class saying 'God.'
Next Sunday, 7/21/19, class will continue with Question 6 on page 175. Max asks us to read Psalm 139, which begins "You have searched me, Lord, and you know me.You know when I sit and when I rise; you perceive my thoughts from afar." Some of the words from this Psalm you will recognize as appearing in familiar hymns. Peggy will be facilitating the class (9:45, St. Mark's Room) while Paul is in Orlando making a presentation at a calculus teachers' conference.
In Christ,
Peggy & Paul Foerster