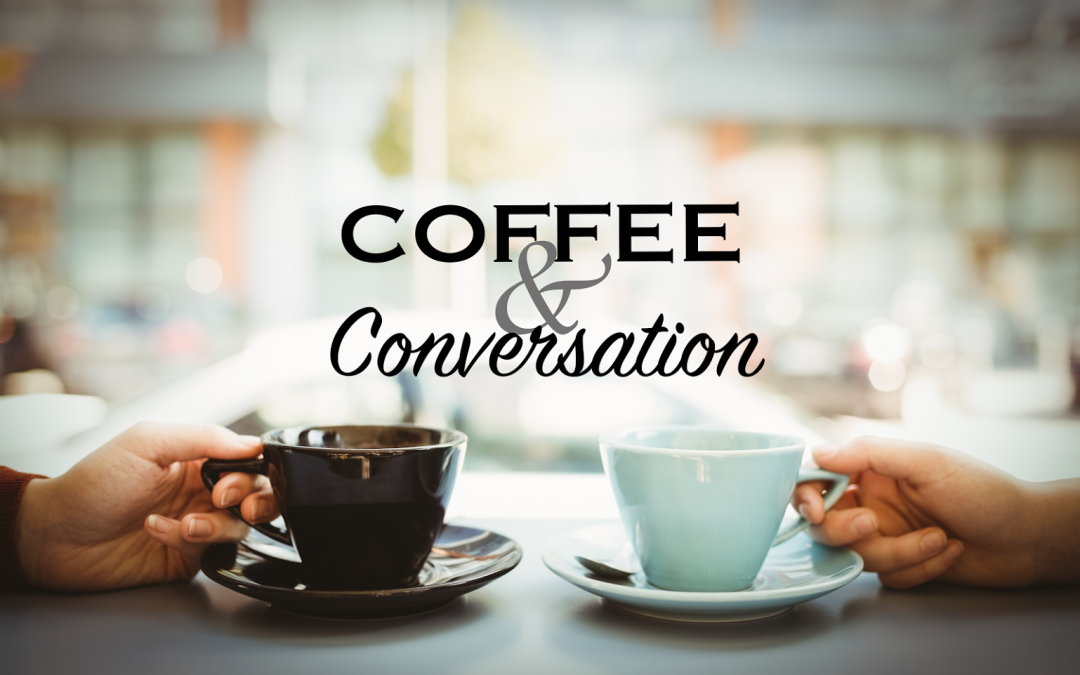 Dear Fellow Coffee & Conversation Participants –
Last Sunday the class discussed Question 4 about Chapter 10 in Max Lucado's book Anxious for Nothing: Finding Calm in a Chaotic World. Rather than asking for specific responses, Question 4 presents several quotes and scripture passages for general discussion.
The first passage recalls the parable of the vineyard in John 15, where Jesus is represented by the grape vine and we, by the branches. We can bear fruit as long as we remain attached to the vine. The secret to reducing anxiety is less about "doing" and more about "abiding." "Abide" comes from the Old English word "gebidan," the prefix "ge-" denoting onward motion, and "bidan" meaning "dwell."
Another reading likens the vineyard parable to a father leading his four-year-old child down a crowded street. The father says, "Hold my hand," not "Memorize the map," nor, "Take your chances dodging traffic," nor "Let's see if you can find your way home."
As usual, "conversation" ranged among diverse topics, including, "Does the presence of a police officer at St. George during church make us feel safer or less safe," and "Our job is to bring others to church, and the church's job is to bring them to Christ." We are not responsible to save the world.
Next Sunday, 11/10/19, we will finish discussing the passages in Question 4. Hope to see you there, normal time and place, between services, (starting at 9:45 a.m.) in St. Mark's Room upstairs in the Leadership Center.
In Christ,
Peggy and Paul Foerster
P.S. The following Sunday, 11/17/19, is Consecration Sunday, with one service at 10:00 a.m., followed by a catered luncheon. So C&C will join in these activities rather than meeting in St. Mark's Room.