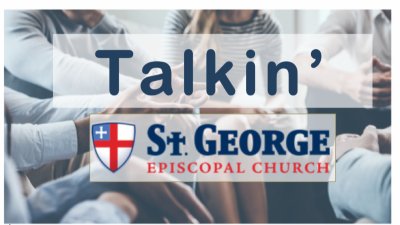 St John Room, Leadership Center
Bishop Reed will be our celebrant for both worship services, as well as being present for any confirmations, receptions, and reaffirmations.
Join us to hear from our Bishop David Reed during Talkin' St. George.
Talking St George begins at 9:45 AM in the St John Room in the Leadership Center. Everyone is invited to attend!
Talkin' St. George will take a summer recess and will return on Sunday, September 8!