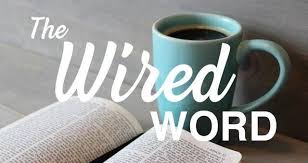 If you are wondering, YES we are still having The Wired Word classes even with the Parish Hall under construction. We are temporarily meeting in the Leadership Commons space.
Please consider joining us as we enjoy great conversations together. Remember we also have children's formation opportunities during this time as well, and we also will take care of the Tacos!
In the summer change of season, consider adding this to your Sunday morning routine. Class starts at 10 am See you there!
Blessings,
Keith