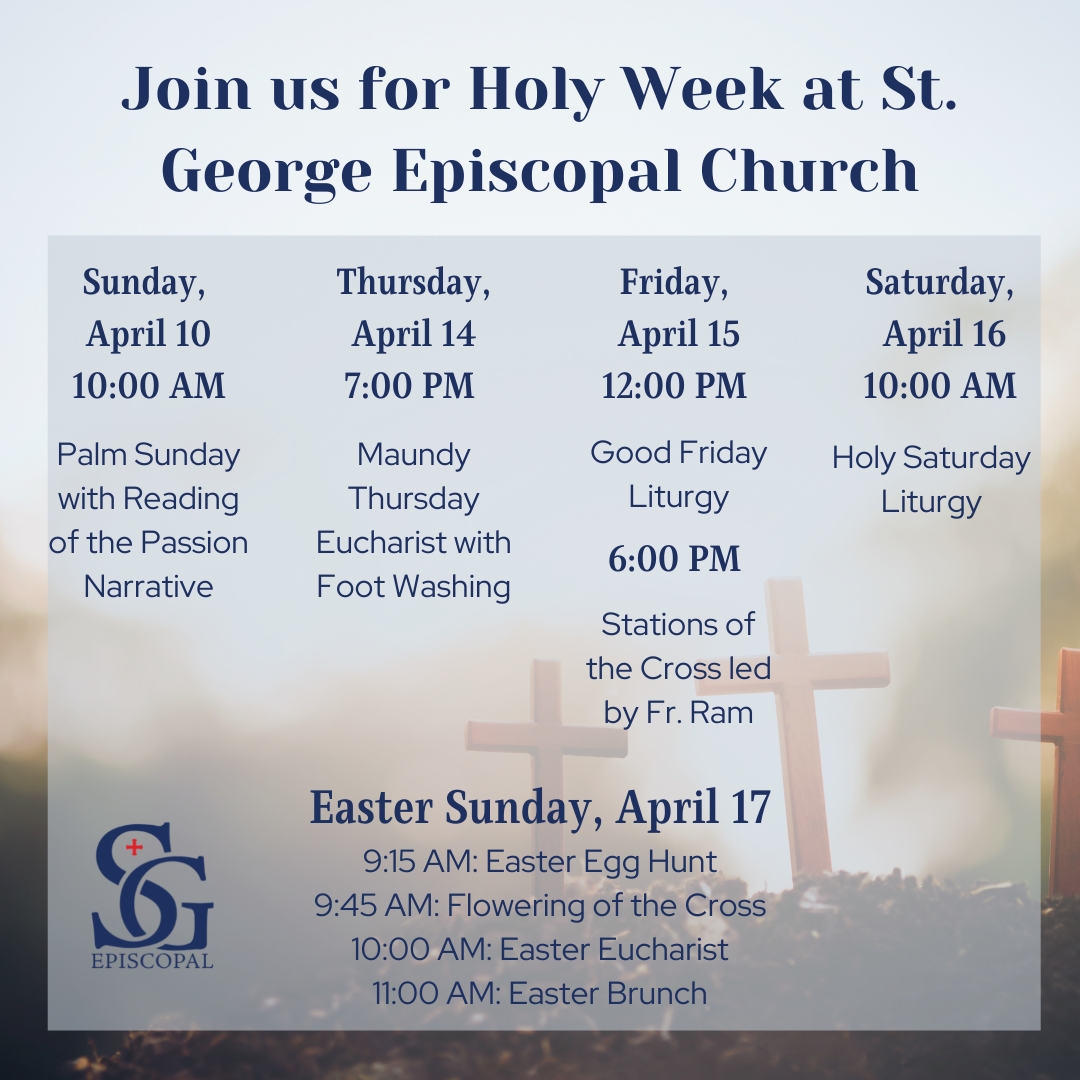 Don't forget to join us for Holy Week Services this coming week. Holy Week starts this Sunday with Palm Sunday starting in the Courtyard and then processing into the Sanctuary!
Then we have our Maundy Thursday Eucharist with Foot Washing at 7 pm in the Sanctuary.
On Good Friday, we will open the Courtyard at 10 am until Noon to walk the Stations of the Cross on your own before the Good Friday Liturgy at Noon. At 6 pm, Father Ram will lead a walk through the Stations of the Cross.
Then you can join us for the Holy Saturday Liturgy at 10 am followed by preparation of the church for Easter Sunday!