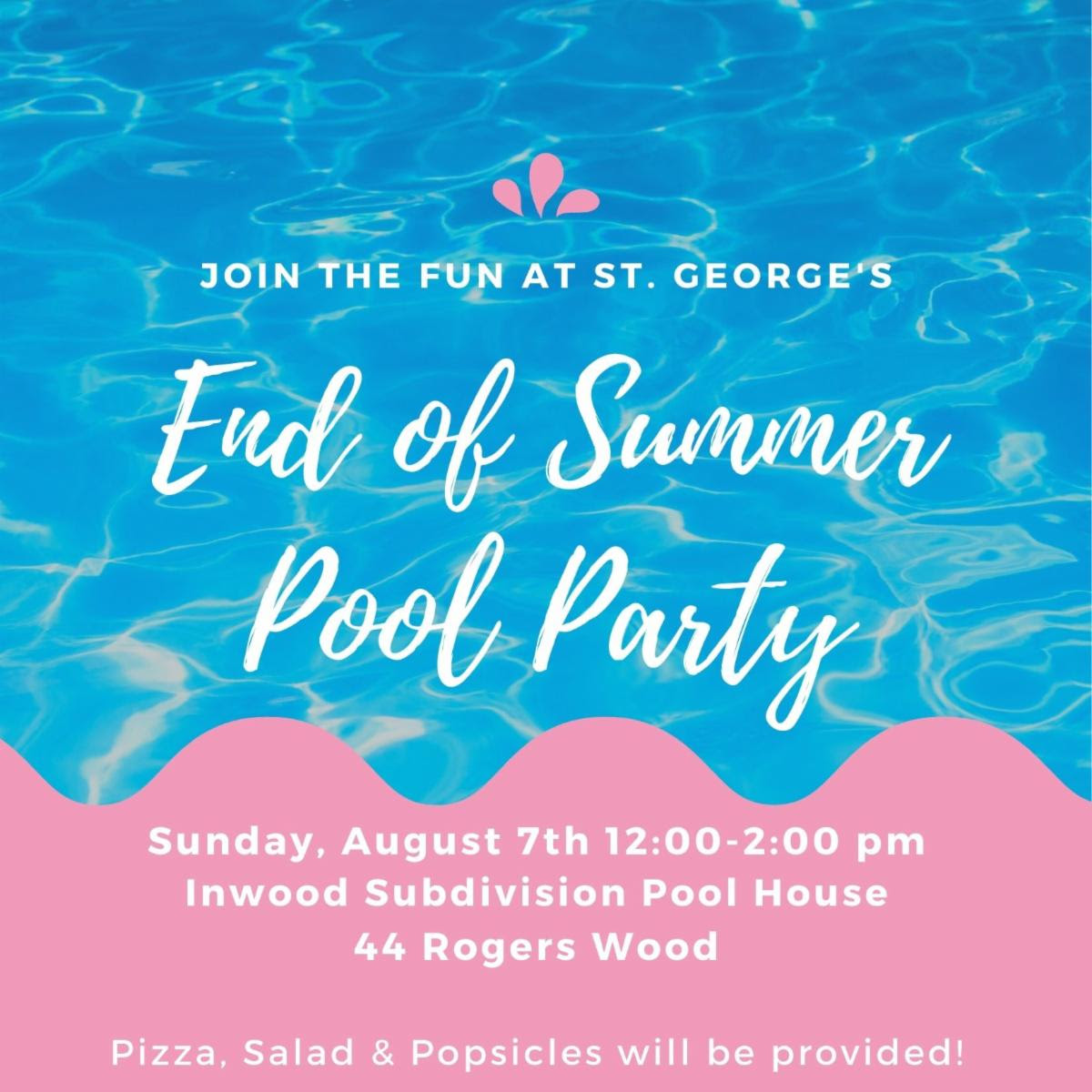 RSVP TODAY FOR THE
END OF SUMMER POOL PARTY HAPPENING ON SUNDAY, AUGUST 7TH FROM 12:00-2:00 PM!
IT IS VERY IMPORTANT TO RSVP USING THE LINK OR THE QR CODE BELOW.
Inwood is a Guarded Subdivision and we must provide a list of names who will be attending.
Join us as we celebrate the end of a VERY HOT summer at our St. George Pool Party! Immediately following the 10:00 AM service, come out to the Inwood Subdivision Pool House where we'll gather for a picnic lunch and a splashing good time! Lots of fun to be had at the Inwood Pool House! It is equipped with a large pool, diving board, a basketball court, a playground, a covered pavilion, and lots of shade! We'll provide the pizza, salad, popsicles, and water!
Make sure kids bring (or wear) their swimsuits, towel, and sunscreen! Come dressed in your casual picnic attire and let's enjoy some fun time together!
It will be a great day for us all as we celebrate the last days of summer!
WHAT YOU NEED TO KNOW!
WHAT:   End of Summer Pool Party
WHERE: Inwood Subdivision Pool House
WHEN:  Sunday, August 7th, 12:00-2:00 pm
DETAILS: Pizza, salad, popsicles & water will be provided. Inwood Pool has a large pool, diving board, basketball court, playground, covered pavilion, plenty of tables & chairs, and lots of shade! All you need to bring is yourself, a bathing suit, a towel, and sunscreen!
PLEASE RSVP USING THE LINK OR QR CODE BELOW SO WE CAN GIVE THE LIST OF NAMES TO THE INWOOD SECURITY GUARDS