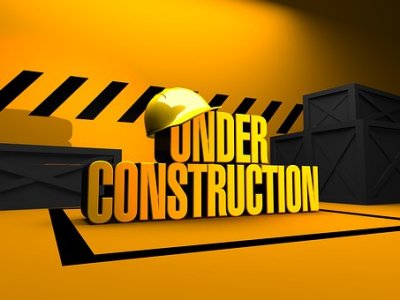 Dear St. George Friends and Partners in Christ:
I am pleased to inform you that the Trustees of the Church Corporation of the Diocese of West Texas have approved our Parish Hall renovation project.  Our General Contractor, Marc General Construction, LLC, will begin their work in earnest this coming Monday, June 3.
During these coming Summer months we will be unable to access the Parish Hall as a matter of safety.  We have also adjusted our schedule this summer taking into account this renovation project. One example of that is our Pentecost Worship and Fun Formation Day at 10 am on June 9th.
Below follows a summary of this project:
History:  The Parish Hall and the building connecting the worship space to the existing Parish Hall were part of a St. George Church and School Building Project in the early 2000's.  Used almost every day of the week during the school year, the Richards' Building and the Parish Hall have been well maintained. Although many are in agreement that the Parish Hall space is in need of a facelift.
Current:  Over the years both St. George Church and School have seen changes in the way we operate together and use our shared spaces.  The Parish Hall, specifically, has been and continues to be a prime space for our Fine Arts offerings. As our Fine Arts energy has increased over time, the deficiencies of the space have moved to the forefront.  The stage itself is inadequately sized for adult or student fine arts offerings. The lighting is basic fluorescent lighting, non-adjustable and affixed alongside outdated suspended-ceiling tiles. The floor is basic vinyl tile that is showing wear and is not acoustically helpful..
Plans:  We engaged an architect familiar with the St. George Community who could help us reimagine the space.  The goals are for a larger stage for both adult and student fine arts offerings; to give us flexibility with new  lighting technology for various types of gatherings; provide a warm, welcoming space for our students, their parents and our faculty who eat their lunch in that space; give us opportunities to host local and national speakers and artists to use the space to enhance our mission; and create a lovely space which would encourage fellowship after Sunday worship.
Recent Actions:  Recently, the Vestry and the School Board met in joint session to discuss the proposed renovation, funding and contractor bids.  After some discussion, both bodies elected to accept the bid provided MARC General Construction, LLC.
The following was agreed upon as the total budgeted amount for the project:
Costs:
Construction and FFE Total…………………………..$384,765
The following sources of funding were allocated:
From the School:
Total:                               $350,000
From the Church:
Richards Unrestricted Bequest:$ 75,000
Total Project Funds Available:  $425,000
In our financial planning, we have provided for significant contingency, primarily in the Furniture, Fixtures and Equipment (FFE) line.  This renovation will not require us to add to our existing loan from the Seeds Project in 2014-2015.
A word about the Margaret Richard's Bequest:  Margaret and Allen Richards were faithful members of St. George.  The Richards' Building which houses the Parish Hall bears their family name as the result of their donation to that capital project in the early 2000's.  We received an unrestricted final bequest after Margaret's death in 2017. The monies have been in our Reserve Funds since we have received them.
As the Vestry discussed this project it seemed right to participate in its funding, since the Church's mission and ministry program would be greatly enhanced by this renovation.  The question of where to find the funds remained. We did not want to launch a capital campaign nor did we wish to use operation funds. It seemed right to us to use some of Margaret Richards' final gift (approximately ⅓ of the total)  to put towards this renovation project.
This project, from inception to approval, has been a very fast process.  It has been so in order to take advantage of the summer window when the Parish Hall is least used.  The time frame and desire to not add cost to the project necessitated a decision to not seek an artistic rendition of the final product.  However, Keith Earle or I will be happy to "talk" you through parts of the upgrade about which you may have questions.
I invite your prayers over the next two months for this project – for safety of those who are doing the work; for safety of all who are on campus during construction; for protection against unnecessary or surprising delays; for the lives of those who will be transformed by the Grace of God in that space as they receive words and music, as they are embraced in friendship and fellowship.
The Holy Spirit is once again stirring up the people of St. George to a significant work.  Join me in giving thanks for all that God will do among and through us in our renovated Parish Hall.
Peace,
Ram+