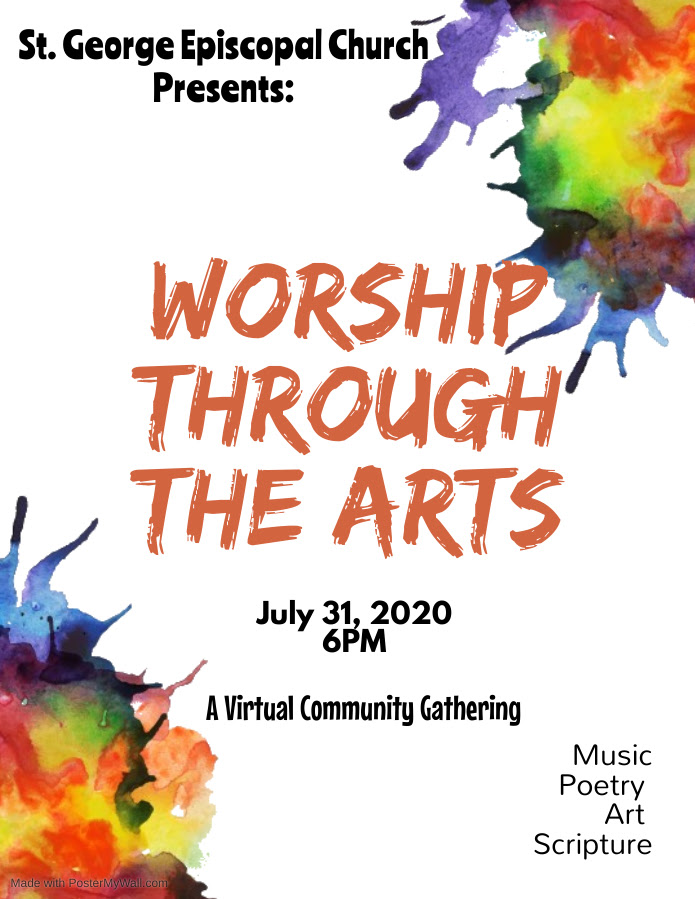 The past few months have been full of uncertainty and so much change. But our community has remained steadfast and strong. The Music Ministry would like to extend an invitation to our community to come together and celebrate our strength, creativity, and to glorify God with our artistic offerings. We are asking you to submit a video, audio recording, or image with anything artistic that has spoken to you and encouraged you during this time. Some ideas would be:
Music – Songs performed by you or your family, links to songs, dance to music
Poems – readings out loud or images
Art – pictures, images, photographs, etc created by you and your family
Scripture Readings, Quotes – audio/video reading or image
*We will join together virtually on July 31st, 2020 at 6:00 PM to enjoy the culmination, showing the many ways God has spoken and touched our community.
*We ask that you submit your "piece" by 5:00 PM on July 10th, 2020 to Shannon at searle@saintgeorgeschool.org.