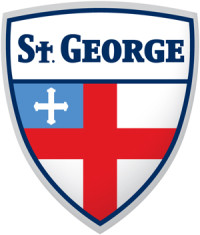 Dear Sisters and Brothers in Christ:
Grace to you and peace from God our Father and the Lord Jesus Christ.
As you are by now aware, the COVID-19 (coronavirus) pandemic is having a significant impact on many aspects of our lives.  Some of us and our family members may experience, or already are experiencing, the fall out of potential exposure through self-quarantine.  I, along with you, have been keeping a close watch on developments across the nation and locally. The long-term effects of the pandemic are yet to be even fully comprehended but will be significant for some time.
I am writing to let you know how we will move through the coming days mindful of your wellbeing.  We will be working diligently to minimize the risk of possible exposure. We will work vigorously to keep our focus on worshipping.  And we will remember that even in the midst of things we cannot understand we will do our best to serve our Lord Jesus Christ locally and beyond. 
And we ask that each one of you be very aware of your own risk factors and if you are in a high-risk category or feel ill, that you exercise an abundance of caution in choosing self-quarantine for the sake of the health of others.
These decisions have not been made lightly – nor without significant prayer to God.  The Vestry and I believe these decisions are both faithful and prudent. They reflect our deep love and concern for each one of you and your loved ones.  It is our hope that you will prudently choose to do what seems right for your, and your loved ones, well being.
Sunday morning and evening worship will continue as scheduled.  In addition, we will live stream the services for those who are infirm or who wish to be cautious of being in a crowd.
-Watch our streaming services on our Youtube channel: https://www.youtube.com/channel/UCOAqu-IOWyPDG7RF1TfYPyg
-Watch us on Facebook:
 @saintgeorgechurch
We will suspend, as a precaution, our practice of receiving the communion wine.  It is liturgically and spiritually acceptable to receive communion in one kind – the bread.

We will also receive from a standing position so as to minimize the number of hands on the altar rail.

We will suspend our Children's formation for a few Sundays.  However, the nursery will be available.

Only children 5 years of age or younger will be allowed in the nursery.

  Please know that our caregivers will ask you questions about fevers within the last 24 hours.  The caregivers will also check temperatures at check-in. The nursery has been and will continue to be carefully cleansed.  Children are invited to remain and participate in worship. In truth, your clergy relish the presence and sound of children in the service.  And we will work to engage them during worship in ways that will be meaningful for them and will help shape their understanding of our worship practices.  We will trust the instincts of our parents in choosing what is best for their child(ren) in terms of interaction and participation.

In passing The Peace, please be conscious of the desires of those around you relative to handshakes or hugs.  A wave and verbal greeting will suffice for many.

Rather than passing the offertory plates, they will be situated in a location where you can make your offering as normal.  Please consider giving electronically through Tithely (

https://tithe.ly/give_new/www/#/tithely/give-one-time/360119

).

We will be canceling the remainder of our Lenten Soup Lunches.  And we ask that open food containers (donuts and other goodies in the Gathering Area) for sharing not be brought until further notice to minimize potential for passing infection.
Another adjustment to our life together will be a temporary stoppage of all weekday meetings, classes, ministry meetings, community and community support groups in our facility through the end of March.  We will be evaluating the situation regularly and will announce updates to this temporary policy. This policy is in alignment with what our Day School has determined as their course of action. I want to assure that all essential staff members of both the Church and School are kept safe from exposure as they perform their daily activities and prepare for an eventual resumption of our everyday St. George Community Life.
The Church Staff and I will be responsive to your phone calls and emails.  Meetings may still be arranged by appointment with the individual staff member.
Pastoral care will be provided as needed.  The Book of Common Prayer reminds us that in "case of illness, the Minister of the Congregation is to be notified" (pg. 453). Please do communicate your need for pastoral care for you or a loved one.  Please do not take offense at our asking about the potential for exposure to COVID-19.  It is critical that pastoral caregivers stay healthy and not inadvertently and unknowingly expose others.
I will also be sending a separate email in the coming days which will detail ways to help others during this time. As events continue to unfold, many will find themselves in need.  We, The Church, are called to continue to serve, especially in times of uncertainty and crisis.
In the next few days, I will also announce ways in which we will provide spiritual and inspirational content via the internet.  Stay tuned for that.
Below are links to information and resources to learn more about COVID-19 and how to minimize your risk of exposure.
Resources and Recommendations for a Faith-Based Response to Infectious Disease- Click Here
Please know that you and your loved ones are in my prayers.  Be assured of those constant prayers. Be assured of my ongoing love and affection for you, my sisters and brothers.  Be assured that I, as well as the Staff and Vestry, will be diligent in seeking the Lord's will and safeguarding the wellbeing of all who are part of this amazing St. George Family.
May the God of hope fill you with all joy and peace in believing, so that you may abound in hope by the power of the Holy Spirit. (Romans 15.13)
Ram+