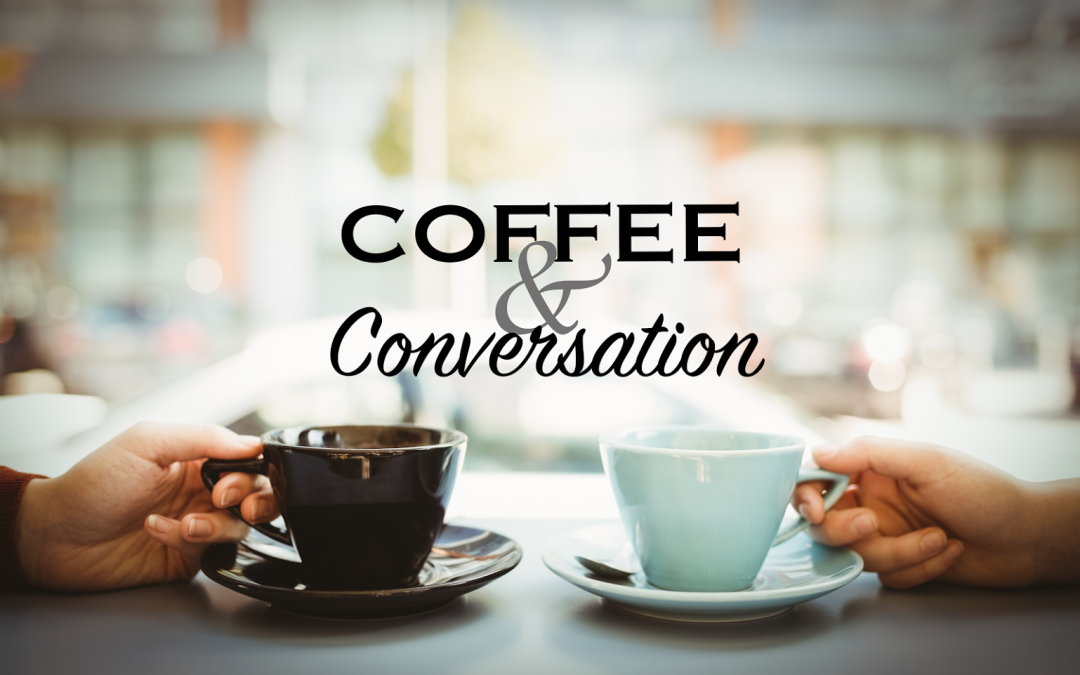 Dear Fellow Coffee & Conversation Participants –
A quick reminder: Because this coming Sunday is Easter, C&C participants will join the rest of the congregation in the brunch and other between-services activities rather than meeting in the Leadership Center. We will resume the normal schedule the following Sunday, 4/28/19.
Last Sunday we finished the questions for Chapter 3 in Max Lucado's book "Anxious for Nothing: Finding Calm in a Chaotic World." Max asks us to re-read the story of two trapeze artists in that chapter, where one is the "flyer" and the other is the "catcher." As you may recall, the catcher is solely responsible for the success of the act. The flyer just reaches out. If she or he tries to assist in the catch, there is more likely to be a disaster. Max makes the analogy between trapeze acts and God's "catching" us by His grace, while we rely solely on Him, not on our own efforts.
In the ensuing discussion, one member wondered how the Lord can have a "steady grip" while still greeting us with "open hands." Another remarked that they had to guard against "flabby faith." Yet another pointed out that we must not be hard on ourselves because we occasionally fail to measure up to all of the things we expect of ourselves. On the other hand, we cannot use the Lord's willingness to forgive us as an excuse for "running wild."
We also spent a bit of time addressing the first question on Chapter 4, page 168, where Max asks us to compare any feelings we may have of being "forgotten" with the way Joseph must have felt when he was abandoned by his family. We will continue this "conversation" at the next regular class meeting, 9:45 between services in St. Mark's Room, second floor in the Leadership Center, on Sunday, 4/28/19.
In Christ,
Peggy and Paul Foerster