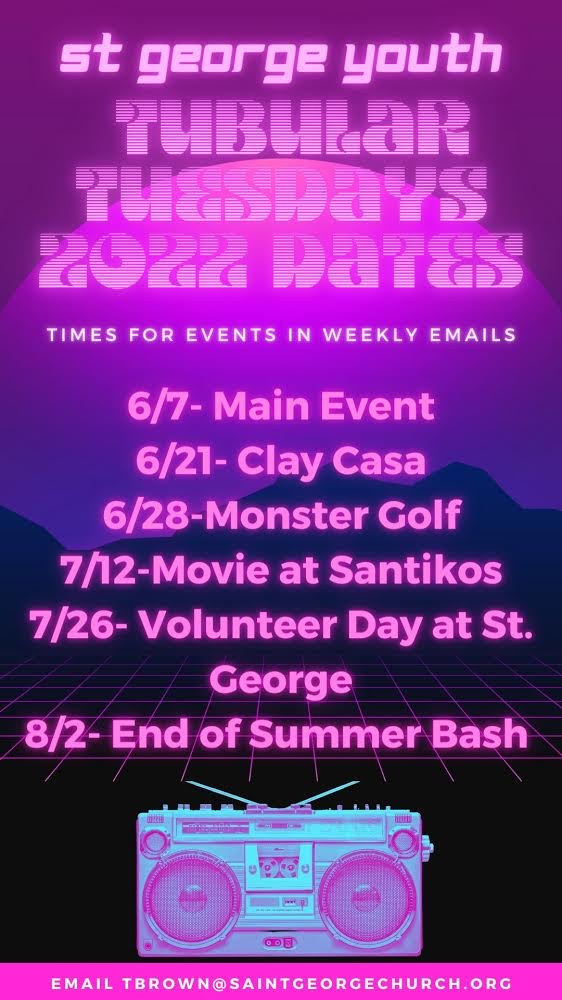 Summer fun for St. George Youth is getting ready to kick-off! Check out the exciting plans for youth entering 6th through 12th. All specific event times and locations will be shared via email, so email Taylor Brown at tbrown@saintgeorgechurch.org to make sure you are on the list!
Beginning with this month's gathering, on Wednesday, June 15th, we will be meeting in homes rather than at the Dooryard.
But the rules have not changed. This will still be a no-prep, informal discussion of a topic that will be introduced at the gathering. We will gather at 4:30, and begin our discussion at 5:00. We will do our best to wind up by 6:00. Both adult and non-alcoholic beverages, iced down well, will be provided. If you would like to bring something to share, please do so, but don't feel obligated. Just show up!
If you would are interested in participating, please send an email to Andy Nodine at nodinewajr@gmail.com. He will then provide you with details on the location for the gathering.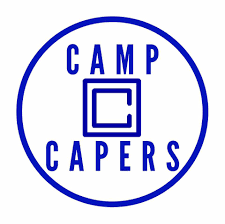 As you're making plans this summer, please let us know if your child or teen will be attending one of the Camp Caper sessions! St. George would like to send your child/teen a card during the week they will be attending! Please email the session dates your child will be attending to Happy Wilson at hwilson@saintgeorgechurch.org.

Our beautiful altar flowers are back! Use the form linked here to make an altar flower offering in memory of or in thanksgiving for a loved one or multiple loved ones or in honor of birthdays or anniversaries. Donations can be made online or by check. Please designate "Altar Flowers" in the memo! The cost of flower arrangements is $45 per side of the altar, $90 for both. You may donate towards one or both of the flower arrangements.  If you have any questions, please email Keith Earle at kearle@saintgeorgechurch.org.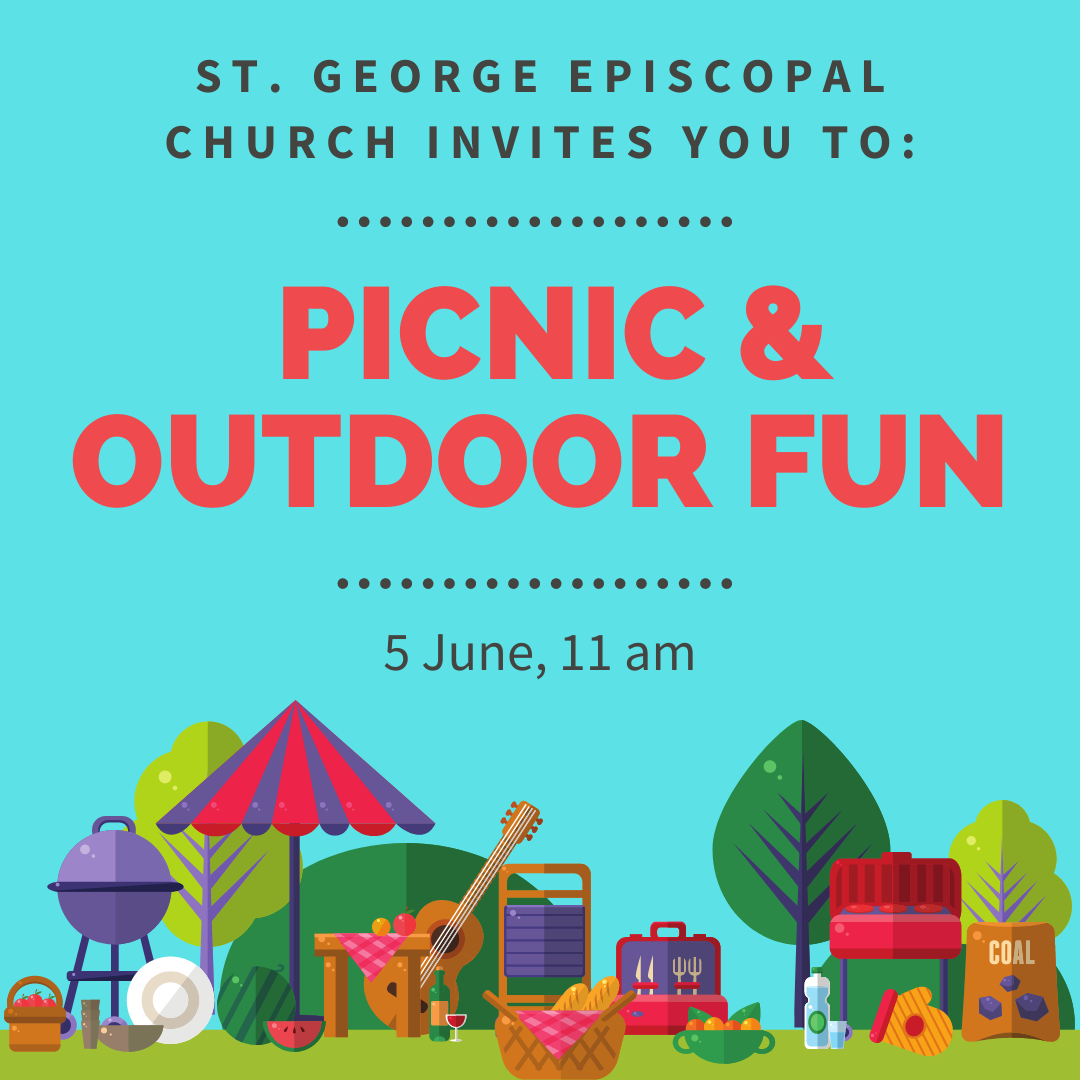 Join us as we Splash into Summer, on Sunday, June 5, for our Pentecost celebration! Immediately following the 10:00 AM service, we'll gather for a picnic lunch and some Wet n Wild fun out by the playground! We'll have pizza, an inflatable water slide for the kids, hula hoops, water gushers, and other outside fun! Make sure kids bring (or wear) their swimsuits, towel, and sunscreen! Come dressed in your casual picnic attire and enjoy some fun time together!
It will be a great day for us all on our beautiful grounds! So come, join us, as we Splash into Summer and celebrate St. George!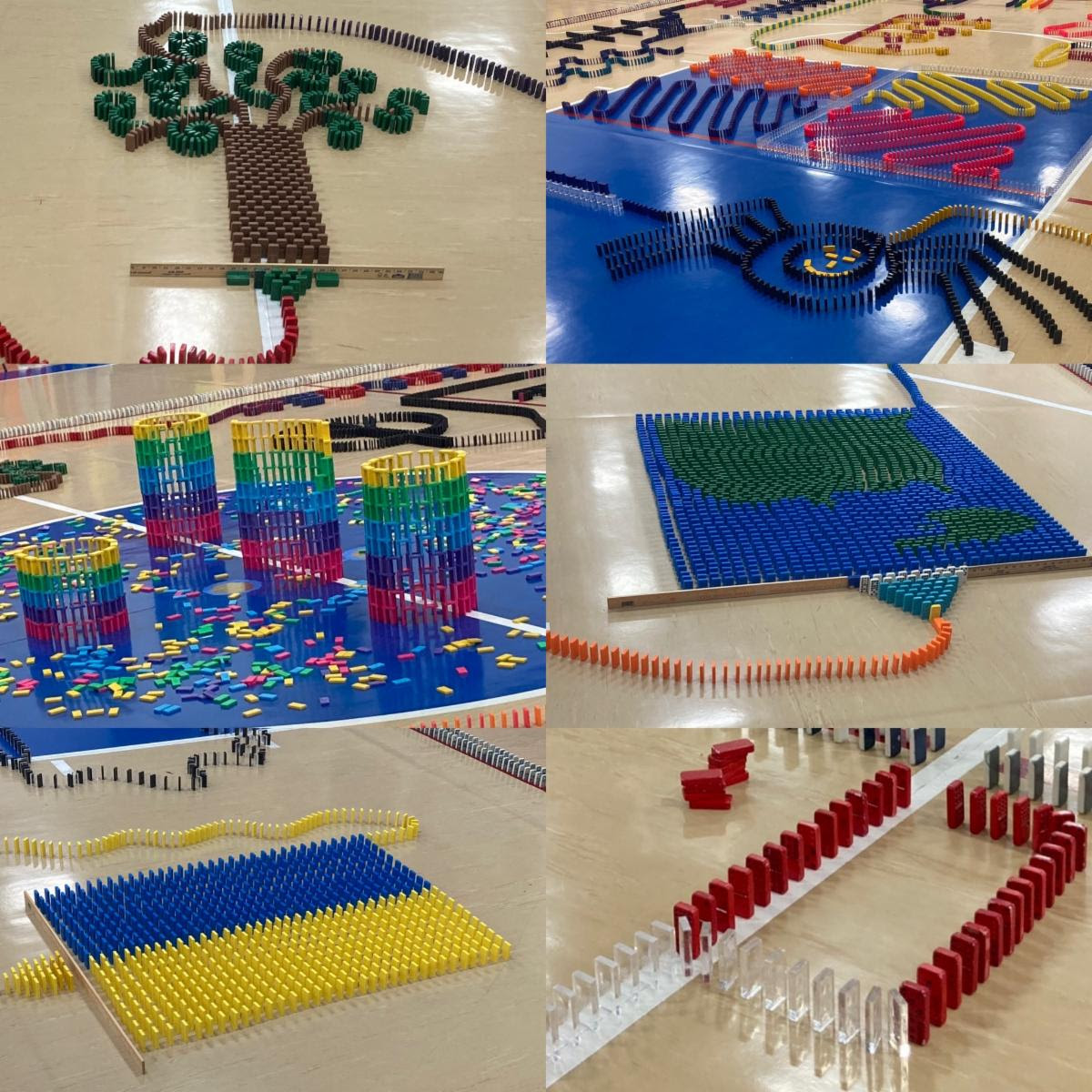 Thank you for your incredible support of the year's Chain of Love. We raised over $26,876 for our sister school, St. Benoit! Click here to watch the great segment done by KSAT.
All Lectors and Lay Eucharistic Ministers (LEM"s) are invited to attend a training session after worship on May 15th (approximate start time 11:20 AM).
During this time we will offer all an opportunity to learn the specifics of each particular ministry and ways that Covid has changed how we do the ministry.
It is also an opportunity for new people to sign up for these ministries.  Whether you are continuing in one or both of these ministries or are new, please click here to tell us you are coming so we can have adequate refreshments and training materials.
Note:  Persons as young as 6th Grade can be trained as a Lector.  Young people 16 and older can serve as a Lay Eucharistic Minister.  It is highly recommended that all  who serve as a Lector or LEM be Confirmed or planning to be Confirmed (or Received).  For questions please contact Fr. Ram, Susan Alwais (LEM's) or Pam Carter (Lectors).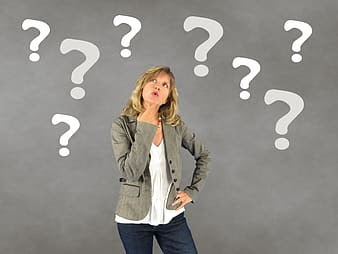 Fr. Ram and Taylor Brown, our Youth Minister, will continue the Confirmation Conversation for Adults and Youth (6th-12th grades) this Sunday, April 24 at 9:00 AM.
During this session, they will review the sacrament of Confirmation and discuss The Episcopal Church as a whole and how St. George fits into that wider picture.
If you are new to St. George or the Episcopal Church (or both), come and learn more about the sacrament of Confirmation, St. George and The Episcopal Church.
Bishop Rayford High will be at St. George on Sunday, May 22 for Confirmation.
You can find Fr. Ram and Taylor in the Commons Room, downstairs in the Leadership Center.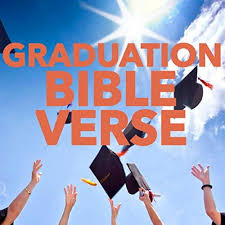 St. George Episcopal Church would like to present a special gift to each of our high school graduates to mark this momentous milestone in their lives, and we need your help. We will be giving each high school graduate a personalized Bible with scripture blessings from our parishioners highlighted throughout each of their Bibles.
If you have one or more favorite scriptures that you would like to share and have highlighted in the graduates' Bibles, simply email your list to Happy Wilson at hwilson@saintgeorgechurch.org by noon on Wednesday, May 4th.
It is our hope that these Bibles will be a treasured source of guidance and inspiration for our graduates as they begin this new journey in their lives. We thank you for your contributions!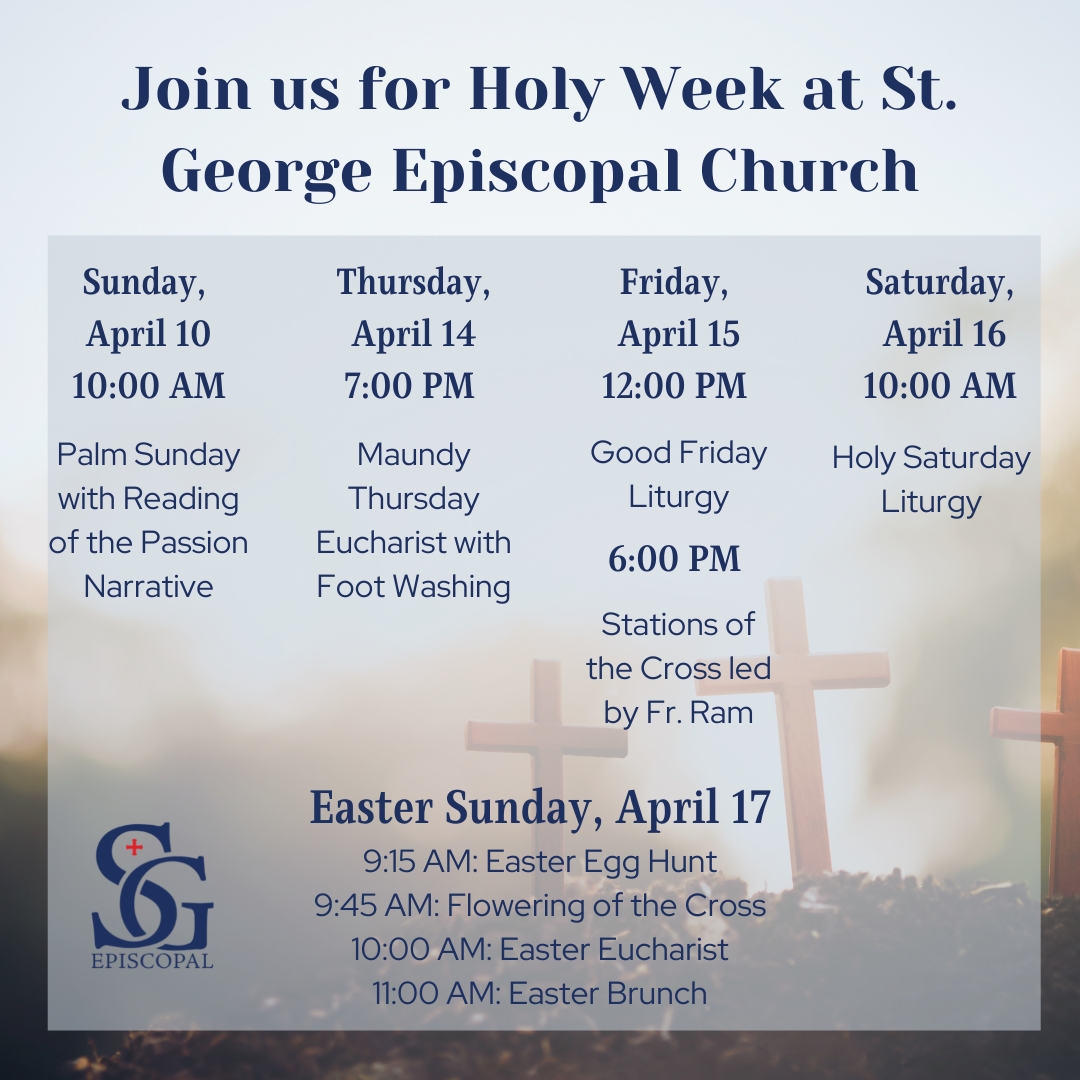 Don't forget to join us for Holy Week Services this coming week. Holy Week starts this Sunday with Palm Sunday starting in the Courtyard and then processing into the Sanctuary!
Then we have our Maundy Thursday Eucharist with Foot Washing at 7 pm in the Sanctuary.
On Good Friday, we will open the Courtyard at 10 am until Noon to walk the Stations of the Cross on your own before the Good Friday Liturgy at Noon. At 6 pm, Father Ram will lead a walk through the Stations of the Cross.
Then you can join us for the Holy Saturday Liturgy at 10 am followed by preparation of the church for Easter Sunday!