Click below to see this week's Espear newsletter:
Join us for the Holy Saturday Prayer service and stay to decorate the Sanctuary for Easter Sunday.
2018 Save the Dates (Just a Few Highlights)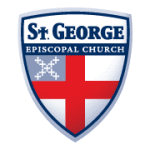 Jan. 21 Council Delegate Elections
Feb. 4 Annual Parish Meeting @9:30 AM
Feb. 14 Ash Wednesday @ 7:00 AM, 12:00 PM, 7:00 PM
March 3-4 MS Musical – Annie, Jr.
March 25 Palm Sunday
March 29 Maundy Thursday @ 7:00 PM
March 30 Good Friday @12:00 PM
March 31 Holy Saturday @ 9:30 AM
April 1 Easter Sunday
April 30 Chain of Love
May 20 Bishop's Confirmation Visit, High School Graduate Recognition
July 9-13 Vacation Bible School
Sept-TBD Fall Parish Meeting
Oct. 28 Celebration Sunday– Ingathering
Annual Meeting
Please join us for our Annual Meeting in the Parish Hall at 9:30 AM on February 4th. Tacos, coffee and juice will be provided. We will celebrate the past year together as we look towards what the future brings!