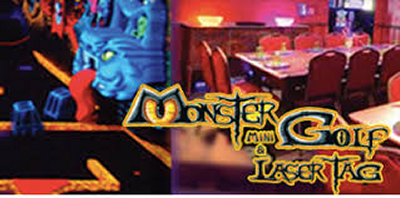 KFC is getting into the Halloween spirit and going to Monster Golf! All kids in the 3rd-5th grades are invited to join us on Sunday, Oct. 27, from 1:00-3:00 PM for a fun time at this glow in the dark event!
WHERE: Monster Golf located at 2267 NW Military Hwy, Suite 114
WHEN: Sunday, October 27 from 1:00-3:00 PM
COST: Total per child $10.00 (this price includes a game of putt-putt, laser tag, 2 games of the new laser maze, a $5 arcade card, a piece of pizza and a drink) *We must have at least 10 attend in order to receive this group pricing**
Click here to RSVP by Tuesday, October 22!
Note to Parents: You will be taking and picking your child up from Monster Golf. Total cost per child is $10.00/pp (includes game of putt putt, laser tag, 2 games of laser frenzy, $5 arcade card, slice of pizza & a drink).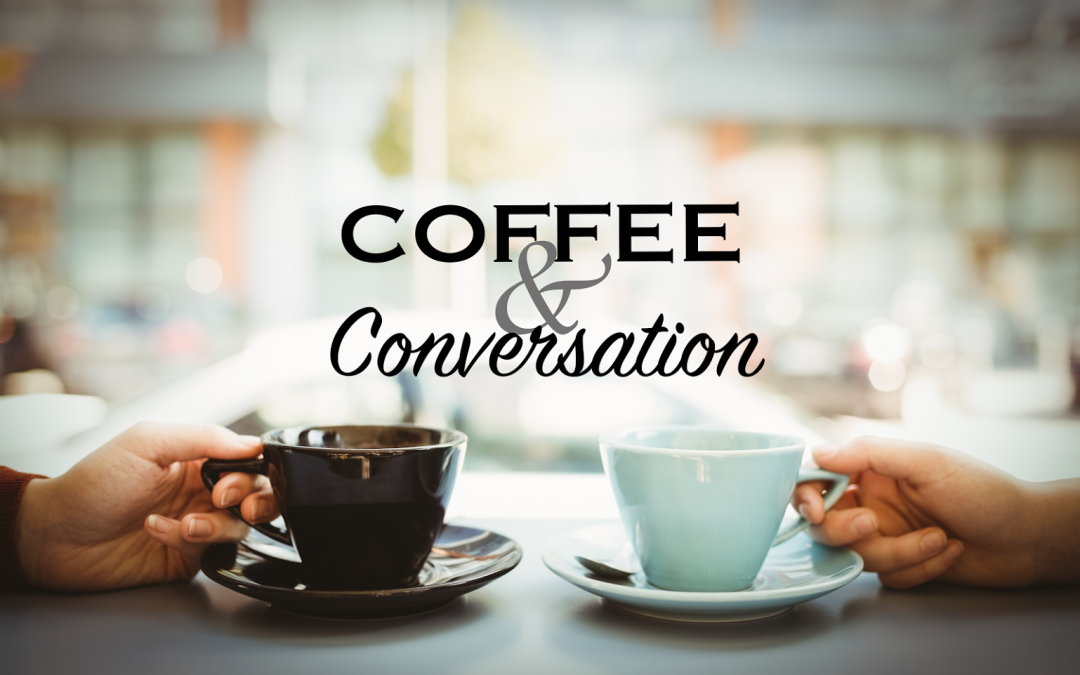 Dear Fellow Coffee & Conversation Participants –
Last Sunday the class read and discussed Questions 1 through 5, about Chapter 9 in Max Lucado's book Anxious for Nothing: Finding Calm in a Chaotic World. The chapter is titled "Think About What You Think About." The subtitle "Your problem is not your problem but the way you see it [is]," aptly conveys the thrust of the chapter.
Various members responded to how we dealt with difficulty controlling our thoughts or letting our minds wander, and what physical circumstances aggravated or assuaged these phenomena. Max challenged us to fill in the blanks: "My problem is not _______; it's the ________ I let my mind focus on." If you missed class, you might try filling in those blanks.
Question 5 refers to Philippians 4:8-9, where St. Paul states, "Finally, brothers and sisters, whatever is true, whatever is noble, whatever is right, whatever is pure, whatever is lovely, whatever is admirable — if anything is excellent or praiseworthy — think about such things.Whatever you have learned or received or heard from me, or seen in me — put it into practice. And the God of peace will be with you." Max asks us to consider how true our anxiety is. He cautions, "If it hasn't happened, don't dwell on it."
This Sunday, 10/13/19, we will start on page 189 with Question 6. Hope to see you there, normal time and place, between services, (starting at 9:45 a.m.) in St. Mark's Room upstairs in the Leadership Center.
In Christ,
Peggy and Paul Foerster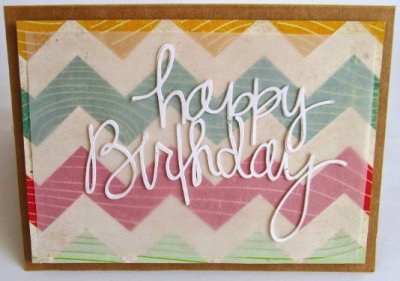 Believe it or not, it is that time again….
We hope you can join us to make cards for members of the congregation! No Talent Required; we will supply everything you need.
Bring a friend!
Why:          Because it is fun and we provide a wonderful service to the church
Where:       St. George Leadership Center (upstairs)
When:        Saturday, October 19, 9:30 AM-12:00 PM
Please email Jennie Dietrich at pfun_stampin@sbcglobal.net with any questions.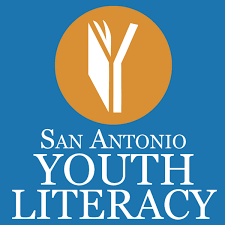 Calling all those who wish to make an impact in the SA community and in children's lives through reading!
San Antonio Youth Literacy (SAYL) is helping to move the needle on 3rd grade reading in San Antonio.  Research shows that young children who are not fluent readers by the end of 3rd grade may never catch up to their peers.  SAYL Reading Buddy Volunteers are matched with 2nd grade students in over seventy schools, and on average the students see an average improvement of four reading levels while also fostering their enjoyment of reading. We finished the past school year having 619 Reading Buddies, 8 which were from St. George Episcopal Church. The St. George Reading Buddies worked with 18 students for a total of 151 hours. On average, their students improved by 4 reading levels!
Visit sayl.org to find out more about the Reading Buddy Program and how you can get be part of the SAYL Tribe.
What: San Antonio Youth Literacy- Reading Buddies Training
Where: St. John's Room
When: Sat. October 19 from 9:30-11:00 AM
Questions? Contact: Julabeth Carden- kittylady46@yahoo.com
Look for more information in future eSpear editions and more!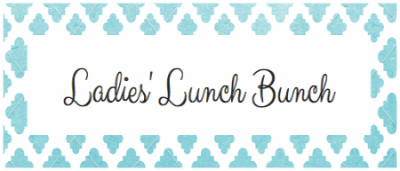 Ladies, join us for our next lunch bunch on Saturday, October 5, at 12:00 PM.
We will be lunching at Formosa Gardens, 1011 NE Loop 410.  Please RSVP no later than 9:00 PM Thursday, October 3, to Barbara Simon, 210-696-3546 or Martha Bastian, 210-341-5286.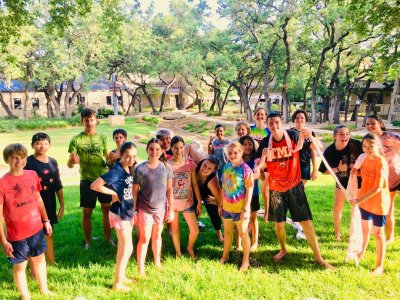 Kids of KFC!
Come join us for an afternoon of fun as we kick-off our season at Main Event! Enjoy 2 fun-filled hours of unlimited access to all activities, with an added bonus of 1 hour of arcade game play, for only $10/pp! Financial assistance is always available as we don't ever want money to keep a child from participating in any KFC event! Event details below:
What: KFC Kick-Off Event: 2 hours of unlimited play for $10/pp
Where: Main Event at 1911 Loop 1604
When: Sunday, September 29 from 2:00-4:00 pm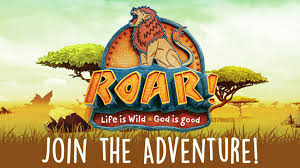 It's great to be a kid at St. George on Sunday mornings! We have a fun-filled Fall planned….and it all kicked off this past Sunday, Sept. 8! We have programming for all ages! Details can be found below for Fun & the Son, our all-age Sunday school, as well as our Children's & Kids for Christ Chapels! We look forward to another fun year with your kids!
Fun & the Son: Meets every Sunday…except on holiday weekends…at 9:45 am in the Youth & Family Room
| | |
| --- | --- |
| | |
Who says you have to wait for summer to go to Vacation Bible School?! You can have VBS on Sundays throughout the year. Join us this Sunday, Sept. 8, as we kick off our fall series of Fun & the Son: GAME ON; our VBS inspired Sunday School for kids in kinder-5th grade! During Fun & the Son: GAME ON kids engage in interactive bible lessons, play fun games and make snacks that relate to the bible theme of the day!
This fall, we're going on an epic African adventure with ROAR, where the whole herd will be engaged! At ROAR, kids will explore God's goodness and celebrate a ferocious faith that powers them through this wild life! So lace up those shoes, get in the spirit and join us on Sunday mornings at 9:45 AM in the Youth & Family Room. We look forward to seeing you there! Breakfast is provided. While the kids are participating, we welcome parents to join in "The Wired Word" group study during this time in the Parish Hall!
Children's Chapel (PreK-2nd grade) & Kids For Christ Chapel (3rd-5th grade): Meets every Sunday during the 10:45 am worship service
All our chapel lessons engage the kids in scripture through fun & action-packed activities! Over the next couple of weeks in September, we will be completing the Back to School series of lessons: Glorifying God at School. Last Sunday was our first lesson, Glorifying God on the playground! This Sunday, we learn how to Glorify God in the Cafeteria; kids will learn the importance of focusing on Christ and on the good things of the Spirit!
Sept. 15: Glorifying God in the Classroom
Sept. 22: Glorifying God on the Bus
Sneak Peek for October lessons: we will begin a new series called Monsters: Overcoming the Fear of Scary Things with God's Help!
Sept. 29: The Monsters Out There: kids will learn to trust God with their fears.
Oct. 6:     The Monsters In Here: kids will learn to face their fear of failure and take risks when God leads them
Oct. 13:   Bigger than the Monsters: kids will learn to fear the Lord and love Him for all He's done
Oct. 20:   The Monsters Up Ahead: kids will know they can trust God now and in the future.
Oct. 27:   Special October lesson called Pumpkin Seeds: kids will learn when we give what we have to God, no matter how small, he is able to use it and turn it into something GREAT!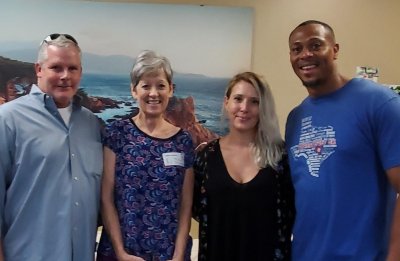 Click here to read this month's Impact Report.
Many St. George parishioners touch the lives of people every day in San Antonio and throughout the world as they "love and serve" in the name of God. "Stories of Humanity and Healing" seeks to share with you the human stories of that work. Do you have a story to share of reaching out to your fellow human beings? If so, please send it to impact@saintgeorgechurch.org.